Lower Antelope Canyon 1 Day Tour
Reference pick-up point information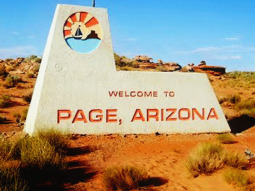 City of Page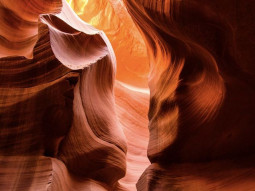 Lower Antelope Canyon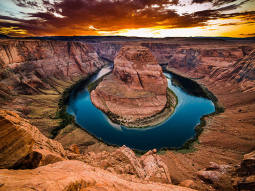 Horseshoe Bend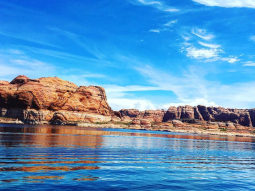 Lake Powell
Lower Antelope Canyon (activity duration: approximately 1-2 hour): The mysterious and haunting beauty of Lower Antelope Canyon (also known as "Corkscrew Canyon", one of the few slot canyons in the area) awaits the adventurous traveler who seeks to discover one of the most spectacular yet little known attractions of the Lake Powell area. A tour to this awe-inspiring sculpture set in stone is a must-see for amateur and professional photographers alike. Come see nature's surprising masterpiece of color.
Be sure to bring your camera because you will not want to miss out some of the most breathtaking views of Antelope Canyon slot.
Horseshoe Bend(activity duration: approximately 1 hour):Horseshoe Bend is the meander of the Colorado River, located near the town of Page, Arizona, named after its Horseshoe shape. The stark contrast between the red cliffs and verdant river makes for a once in a lifetime view. Many come to see the Horseshoe Bend and overlook 42,000 feet on the Bend via the steep cliff above the meander.
Lake Powell,(activity duration: approximately 20 minutes):which straddles the border between Arizona and Utah, is one of the most popular inland water recreation hotspots in the United States. It is the second largest man-made lake in the United States. It is known as the "Canyon of Colours". The lake looks like a brilliant jade cut out of the fiery red Southwest.
Glen Dam(activity duration: approximately 30 minutes):Glen Dam is a natural dam operation using the conditions of the Glen Canyon and the two rivers to build a dam; the Glen Dam is 21 meters high, and the top is 470 meters. It is considered the second largest dam.
Things to Know

No Lake Powell for 2022 departures, Glen Canyon and Dam arranged (approx. 30 mins)